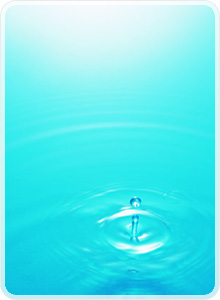 Our mission as pioneersc.
cis to offer the best water & environmental solutions.
We call Earth "a planet of water." However, only one thousandth of Earth's water is suitable for animals and plants. If the entire planet were a bucket of water, only one drop would available to drink. There is no other resource as valuable or important as water.
We have been promoting the concept of "maximum results with minimum water usage" since we established our company. We have always known that water is a limited resource. Before the world began to understand environmental issues such as global warming or desertification, we were considering the environment's relationship to water.
Taking advantage of our achievements as pioneers, we continue to offer the best water & environmental solutions for agricultural, industrial, and landscape industries. We're always thinking of our customer, making their satisfaction our top priority.